CDJR at the 2020 Chicago Auto Show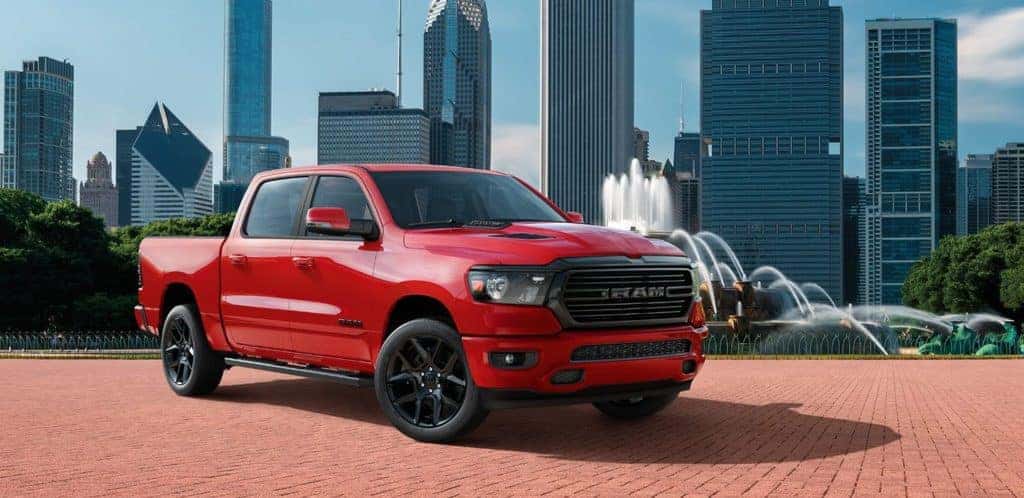 The 2020 Chicago Auto Show is fast-approaching this February and we can't wait for Valparaiso and Hobart residents alike to see what the Chrysler, Dodge, Jeep, RAM brand has in store for the future. Get an overview of this year's Chicago Auto Show below, including dates, exhibits, how to get there, and our Connors Chrysler Dodge Jeep Ram special pricing during the show!
2020 Chicago Auto Show Details
When: Open to the public Saturday, February 8 – Monday, February 17 (Presidents' Day).
Hours: 10 a.m.-10 p.m. February 8-16, and 10a.m.-8 p.m. on February 17
Where: McCormick Place, 2301 S. King Drive, Chicago, IL 60616
Tickets: $13 for adults, $8 for ages 7-12 and ages 62+. Free for family members 6 and under.
Special Days: First Look for Charity is Friday, February 7, 7 p.m.-10 p.m., with black-tie attire and VIP tickets. Tuesday, February 11 is Women's Day, and Monday, February 17 is Family Day.
Getting to the Chicago Auto Show from Chesterton
If you are driving, McCormick Place offers on-site parking, however, these spots fill up VERY fast. On weekends and Presidents' Day, the Millenium Park Garage is the better choice, with more spots and free shuttle service to McCormick Place.
However, you can skip the stressful city traffic and parking garage rates if you take the train! The South Shore Rail Line is making extra stops and offering special deals for Chicago Auto Show attendees so it's easier for visitors from the Portage and Michigan City areas to get there and back:
FREE RIDES on all westbound weekend and off-peak weekday trains February 8-17 — no train ticket purchase is necessary. Normal fares for eastbound trains still apply.
Select weekday train stops at McCormick Place Station
Serving McCormick Place Station on weekends
Extra eastbound train leaving McCormick Place on Saturday, February 8 and Saturday, February 15 in the afternoon
There is a South Shore train station about 2 miles from our dealership, with a stop in Chesterton and a stop in Ogden Dunes.
Explore CDJR Exhibits at the Chicago Auto Show
RAM Truck Territory: Friday, February 7, 2020, 7 p.m.-11 p.m. during First Look for Charity
Sit in the passenger seat of a RAM 1500 or RAM 2500 with a professional driver demonstrating the award-winning RAM truck capabilities including:
Payload demonstration
Stability demonstration on High Banked Wedge
Towing demonstration with the "Tow Power Tower"
Handling capability and suspension options
Camp Jeep: Saturday, February 8, 2020, 10 a.m.-10 p.m.
Sit in the passenger seat of a Jeep with a professional driver demonstrating all the latest off-roading technologies on the 24,000-square foot Jeep Test Track. Some features of Camp Jeep include:
Ground Clearance Stair Climber
Extreme Break-over
Jeep Tunnel Pass-Thru
18-foot 30-degree Hill Ascent/Descent
Low-Crawl Boulders
Special Connors Pricing During the Chicago Auto Show
After attending the show, visit Connors Chrysler Dodge Jeep RAM in Chesterton, IN to test drive your favorite new Wrangler, Grand Cherokee, or RAM. At our 25-car showroom, you'll browse Jeeps, Chryslers, Dodges, and RAM trucks up close. Best of all, in honor of the 2020 Chicago Auto Show, Connors Chrysler Dodge Jeep Ram will be offering special pricing! Contact us to learn more about our upcoming deals and to schedule a test drive near Westville!
More From Connors Chrysler Dodge Jeep Ram
See Price for 2021 Wrangler See Price for 2021 Gladiator 2021 Jeep Wrangler 2021 Jeep Gladiator Engine 3.6L V6 3.6L V6 Horsepower 285 hp 285 hp MPG (City/Highway) 17/25 * 16/23 * Standard Towing Capacity 2,000 lbs. 4,000 lbs. 2021 Jeep Wrangler vs 2021 Jeep Gladiator Serving Chesterton, IN The Jeep Wrangler is among the…

Boost your visibility on the road in Valparaiso with Jeep Wrangler LED headlights. No matter where and when you drive, being seen earlier by other drivers can make a big difference for the safety of you and your passengers. You can browse and order accessories like LED Wrangler headlights, LED fog lights, and more from…

The RAM 1500 has remained one of the most popular pickups on the Valparaiso and Portage roads for its exceptional performance, durability, and design – even outperforming the tough competition in the segment. And if you want a pickup that will turn heads all over Michigan City, why not take a look at the 2020 RAM…