Great Indoor Activities Around Chesterton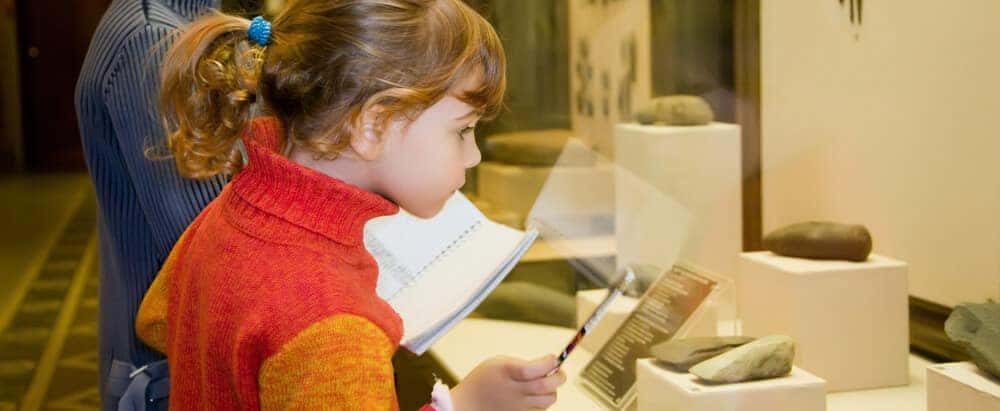 There are a ton of fun and exciting activities around the Chesterton, IN area. With fall and winter right around the corner, it's a great time to start planning some indoor family outings for those rainy, cold, or snowy days. Given Chesterton's proximity to the Indiana Dunes, you won't be searching too hard to find something fun to do. We here at Connors Chrysler Dodge Jeep Ram have assembled a list of a few of the standout spots around Chesterton and the Indiana Dunes area. Take a look and feel free to contact us with any other questions you may have!
FireFlies Fun Zone
Located on Calumet Road in Chesterton, Fireflies Fun Zone is a great place to bring the kids for an exciting day of activities. This building is loaded with fun things to do like Laser Tag and an arcade. You'll also find a massive playground for the kids that allows them jump, climb, and slide around various obstacle courses. Planning a birthday party or just have a large group? You can also book one of the several party rooms any day of the week. You won't even have to worry about leaving for lunch thanks to the Tiger Lily Cafe which offers pizza, sandwiches, salads, ice cream, and more!
Butler Winery
We know that sometimes you need time with your friends and family, away from the kids. Luckily, Chesterton offers plenty of options for that including the lovely Butler Winery. With wine tastings seven days a week, plentiful indoor seating, and even a gift shop, it's easy to spend an afternoon here. With a ton of different available wines and events popping up throughout the year, Butler Winery is a great spot to go relax and have a great time with friends and family. Located on Broadway and open seven days a week, it's a good spur of the moment choice.
Ceramix 101
Located just a short drive from Chesterton in Valparaiso, IN, Ceramix 101 is an interactive and educational center for kids and adults to have fun. Open Monday-Saturday, Ceramix 101 allows walk-ins without appointments and a studio loaded with over 500 items and 120 paint colors to choose from. You can spend all the time you want here, as there is no time limit on your projects. This is a great experience for kids and adults looking to express their artistic side. With a knowledgeable staff that can help get your creative juices flowing, you'll be able to make a masterpiece in no time and take it back home with you in 7-10 days!
Westchester Township History Museum
Looking for an educational adventure? The Westchester Township History Museum, located in Chesterton, offers families a guided history of the Westchester Township area from the Ice Age to present day. Inside the George Brown Mansion, this museum hosts monthly events, a gift shop, and great interactive exhibits. Apart from museum programs, there are special events hosted here regularly as well as an annual fundraising event. Whether you're looking to learn about some Westchester Township history or want to participate in a local special event, this museum is a great choice for you and your family to explore!
R-way Skate Center
Located in Portage, this is one of only indoor skating rinks around the Chesterton area. You can access skate rentals as well as partake in the snack bar, arcade, and prizes too. Only open on the weekends, the R-way Skate Center is a great rainy weekend idea to get the kids out. The best part: it's a physical activity! You won't have to worry about slouching around or anything like that. Lace up your skates and go have a great time!
Connors Chrysler Dodge Jeep Ram is Your Chesterton Guide!
We are dedicated to more than just selling cars. We like to connect to the community and help those around us connect with that community as well. Chesterton, and the surrounding area, is a great place for families to have fun. We hope you find this list helpful, and enjoy these great indoor activities! Be sure to learn more about the Valparaiso Popcorn Festival and how we're involved, or find out more about Valentine's Day activities in Chesterton this year.
More from Connors Chrysler Dodge Jeep Ram
The RAM 1500 has remained one of the most popular pickups on the Valparaiso and Portage roads for its exceptional performance, durability, and design – even outperforming the tough competition in the segment. And if you want a pickup that will turn heads all over Michigan City, why not take a look at the 2020 RAM…

Many Valparaiso drivers use their Jeep Wrangler for towing when they aren't on an Portage off-roading adventure. How much can a Jeep Wrangler tow? An adequately equipped 2-door Wrangler towing capacity can reach up to 2,000 pounds. However, when properly equipped, a 4-door Wrangler towing capacity increases to 3,500 pounds. Learn "how much can a…

It's no secret that the RAM 1500 is one of the most popular pickups around Valparaiso and Portage for its exceptional performance and capabilities. But, if you want to stand out in Michigan City, why not give the 2020 RAM 1500 Special Editions a look? These models add exclusive features, designs, and accessories that you won't…