What Does Dodge RT Stand For?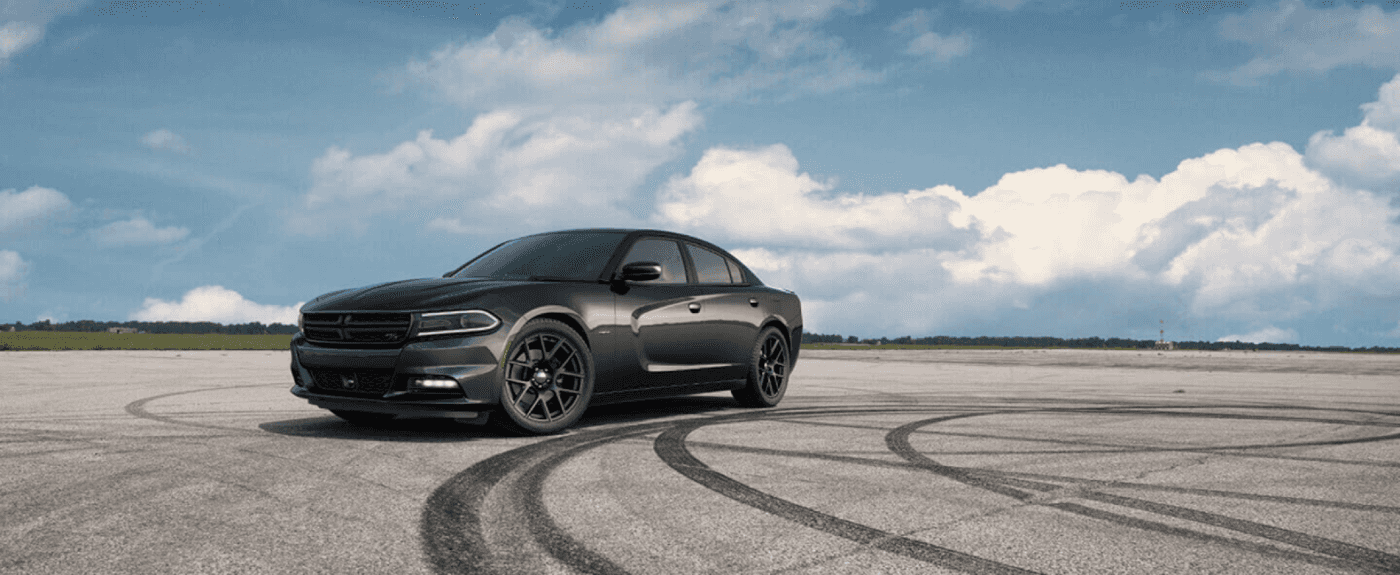 R/T stands for Road/Track. The RT trim is offered on many popular Dodge vehicles and provides superior performance than a standard trim at an affordable price. We have plenty of new vehicles for sale available with RT trims.
Vehicles with RT trims:
Dodge Challenger
Dodge Charger
Dodge Durango
---
Road and Track History
The Road and Track (RT) trim first appeared in 1967 with the release of the Dodge Coronet. Since then, Dodge has released 29 subsequent vehicles that offer the R/T trim, the most famous of which was the 1968 Dodge Challenger.
SRT® vs. R/T
SRT® (standard street technology) typically offers more than the RT in terms of features and performance. However, the SRT® comes with a steeper price tag than the RT. The road and track trim offer better performance metrics than any standard trim at Dodge at an affordable price, making it the ideal choice for Valparaiso buyers on a budget. Learn more about our pricing and new vehicles specials at Connors Chrysler Dodge Jeep Ram.
Road and Track Performance Features
The performance features included on the RT trim can vary depending on the model, but the standard features Portage drivers can expect are as follows:
Brembo Braking: These brakes allow for quick stops without overheating.
HEMI® Engine: This engine maximizes horsepower and torque capability, making it a staple on all RT vehicles.
Aerodynamic Design: The use of hood scoops and a rear spoiler reduces drag so drivers can enjoy higher speed on Michigan City roads.
Explore Dodge RT Vehicles at Connors Chrysler Dodge Jeep Ram
Dodge has improved the RT trim to fit the needs of modern drivers while staying true to its classic features and cost-efficiency. Take home a Dodge RT vehicle and enjoy the power you want at a price you can afford. For even more options, take a look at our SRT® models which provide luxury features and superior performance than the RT or standard trims. Contact us if you have any questions regarding our available models. Ready to drive one of our RT vehicles home? Apply for financing today to see if you're approved!
More from Connors Chrysler Dodge Jeep Ram
See Price for 2021 Wrangler See Price for 2021 Gladiator 2021 Jeep Wrangler 2021 Jeep Gladiator Engine 3.6L V6 3.6L V6 Horsepower 285 hp 285 hp MPG (City/Highway) 17/25 * 16/23 * Standard Towing Capacity 2,000 lbs. 4,000 lbs. 2021 Jeep Wrangler vs 2021 Jeep Gladiator Serving Chesterton, IN The Jeep Wrangler is among the…

Boost your visibility on the road in Valparaiso with Jeep Wrangler LED headlights. No matter where and when you drive, being seen earlier by other drivers can make a big difference for the safety of you and your passengers. You can browse and order accessories like LED Wrangler headlights, LED fog lights, and more from…

The RAM 1500 has remained one of the most popular pickups on the Valparaiso and Portage roads for its exceptional performance, durability, and design – even outperforming the tough competition in the segment. And if you want a pickup that will turn heads all over Michigan City, why not take a look at the 2020 RAM…
|