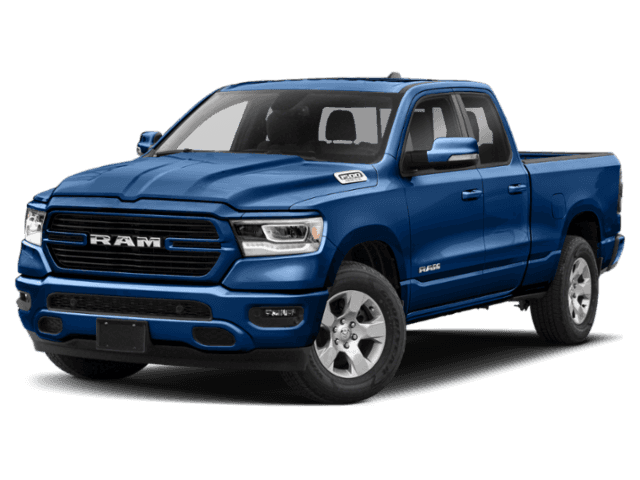 2020 RAM 1500*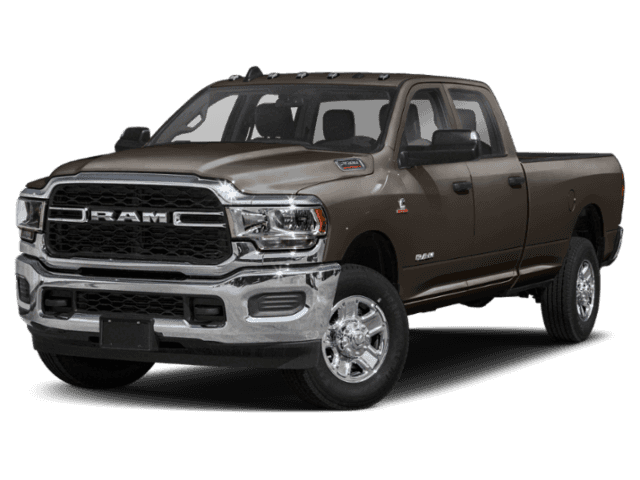 2020 RAM 2500*
2020 Ram 1500 vs. Ram 2500
2020 Ram 1500 vs. Ram 2500
Are you looking for a new truck in Portage? You can't go wrong with the 2020 Ram 1500 or 2500. Both trucks boast a powerful engine and high towing capacity, but should you choose 1500 or 2500? Connors Chrysler Dodge Jeep Ram can help with our side-by-side comparison! We can help you decide when pitting the Ram 1500 vs. the Ram 2500.
Ram 1500 vs. Ram 2500: The Everyday Drive
The choice of the Ram 1500 vs. the Ram 2500 comes down to what you plan on doing with your next truck. If you are a casual driver who's more interested in the look and feel of a pickup truck but will mostly be using it for family time, the Ram 1500 is the better choice. You still get most of the performance features of 2500, with seating for five across all trim levels.
People who need to get the job done in Michigan City will find that the Ram 2500 is the more attractive option. While it only seats 3 in the lower trim configurations, you'll find that the added power from RAM 1500 to 2500 will suit you well on the worksite or the open road.
Ram 1500 vs. Ram 2500: Towing and Payload
One of the most important characteristics that you should consider as you shop for a truck is the maximum towing capacity and payload. The Ram 1500 or 2500 are both ideal vehicles for hauling and towing, with the Ram 2500 having the edge in terms of sheer power. The listings of the highest possible towing and payload capacity for the Ram 1500 and 2500 are listed as follows:
Max Towing Capacity
2020 RAM 1500 – 12,750 lbs
2020 RAM 2500 – 15,040 lbs
Max Payload Capacity
2020 RAM 1500 – 2,300 lbs
2020 RAM 2500 – 4,012 lbs
Start Your Next Drive With Connors Chrysler Dodge Jeep Ram
Now that you've got the fast facts on the Ram 1500 vs. the Ram 2500, compare the 2020 RAM Rebel vs. Ford Raptor! It's time to get shopping for one of these cars with our convenient online listings. You can get a feel for your next car without even coming into the showroom. We also have excellent service and parts, so no matter what happens to your vehicle, you'll have someone in your corner to get you driving again. Want to know more? Contact us with this form.
More from Connors Chrysler Dodge Jeep Ram
The RAM 1500 has remained one of the most popular pickups on the Valparaiso and Portage roads for its exceptional performance, durability, and design – even outperforming the tough competition in the segment. And if you want a pickup that will turn heads all over Michigan City, why not take a look at the 2020 RAM…

Many Valparaiso drivers use their Jeep Wrangler for towing when they aren't on an Portage off-roading adventure. How much can a Jeep Wrangler tow? An adequately equipped 2-door Wrangler towing capacity can reach up to 2,000 pounds. However, when properly equipped, a 4-door Wrangler towing capacity increases to 3,500 pounds. Learn "how much can a…

It's no secret that the RAM 1500 is one of the most popular pickups around Valparaiso and Portage for its exceptional performance and capabilities. But, if you want to stand out in Michigan City, why not give the 2020 RAM 1500 Special Editions a look? These models add exclusive features, designs, and accessories that you won't…
|