Should I Buy or Lease?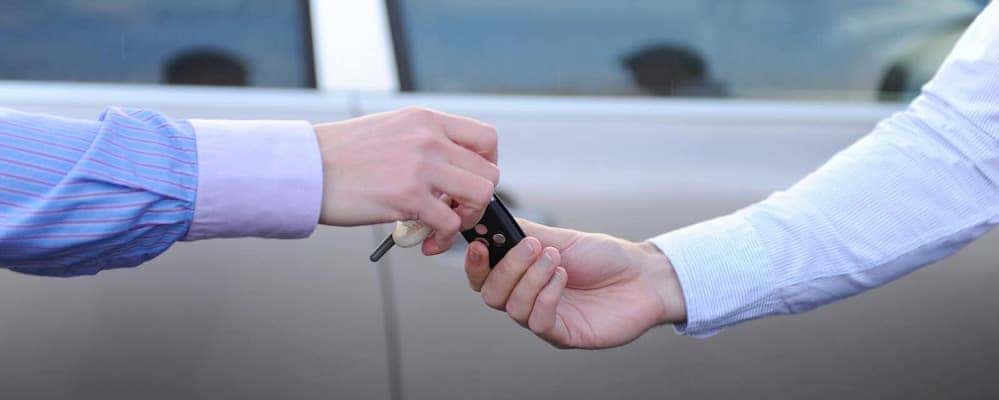 Ready to purchase a new vehicle to enhance your daily Portage drives? There are several financial options to keep in mind when car shopping. This decision boils down to finding out what works best for you between leasing vs. buying. Each financial path offers a handful of benefits, but the final decision will end up being based on your financial situation and needs. Explore the benefits that leasing and financing offer below and be better informed on what you want when you visit Connors Chrysler Dodge Jeep Ram in Chesterton.
Benefits of Buying a Car
Freedom to Sell: Without being in a lease agreement, you have the ability to freely sell your car whenever you choose.
Personalization: Buying your car allows you customize and personalize it without any worry. Make mechanical and cosmetic changes to help you stand out. Turn your car into the car of your dreams.
No Restrictions on Mileage: Always commuting back and forth between Valparaiso and Michigan City? Buying your car means you won't have to deal with mileage restrictions that you'll find on a lease.
Total Ownership: Buying your car means ownership is in your hands. Modify, drive, and eventually sell the car whenever, and however, you see fit.
Saves Money Over Time: While purchasing a new car will cost more upfront, and in the first few months, you will save more money over time. The longer you own it, the cheaper it becomes to own.
Various Financing Options: Even if you have somewhat poor credit, the car financing process is still open to you. The process is simple, and you'll have the option to refinance your loan throughout its duration, which can lower your interest rates and monthly payments as well.
Benefits of Leasing a Car
Lower Sales Tax: Leasing a car will severely lower the sales tax in most states. In qualifying states, lease agreements only have you pay tax on down payment cost and monthly payment installments.
Option to Trade-In: Switching from car to car at the end of your lease agreement is simple. Just take your car into your Chesterton dealership, finish paying any leftover fees, and hop in your next car!
Easy to Get Approved: Car financing is open to most anyone, but there still exists a chance to be denied a loan. With leasing, however, the approval rating is much higher. Even those with no credit can be approved.
Cheaper Payments: From down payments to monthly payments, leasing a car means most general payments will be less of a financial burden.
Warranty Coverage: If you're worried about repair costs and warranty options, leasing is a great choice. Warranty coverage is generally extensive, and any repairs needed that are under your warranty, while under the mileage limit, are covered.
Tons of Options: Not only does leasing lower your monthly payments, it gives you the ability to stay in current, high-tech models. You can choose the most up-to-date models, with the features you want.
Learn More About Leasing and Financing at Connors Chrysler Dodge Jeep Ram
Now that you have a good idea of what to expect from both financial paths, you can better decide which option suits your wants and needs. In the end, it is a personal decision bsaed on financial status, wants, and needs. Look through all of our available Chrysler, Dodge, Jeep, Ram leasing and financing deals and stop by our dealership near Portage to drive home your next car. If you have any questions or concerns, don't hesitate to contact us today.
More From Connors Chrysler Dodge Jeep Ram
See Price for 2021 Wrangler See Price for 2021 Gladiator 2021 Jeep Wrangler 2021 Jeep Gladiator Engine 3.6L V6 3.6L V6 Horsepower 285 hp 285 hp MPG (City/Highway) 17/25 * 16/23 * Standard Towing Capacity 2,000 lbs. 4,000 lbs. 2021 Jeep Wrangler vs 2021 Jeep Gladiator Serving Chesterton, IN The Jeep Wrangler is among the…

Boost your visibility on the road in Valparaiso with Jeep Wrangler LED headlights. No matter where and when you drive, being seen earlier by other drivers can make a big difference for the safety of you and your passengers. You can browse and order accessories like LED Wrangler headlights, LED fog lights, and more from…

The RAM 1500 has remained one of the most popular pickups on the Valparaiso and Portage roads for its exceptional performance, durability, and design – even outperforming the tough competition in the segment. And if you want a pickup that will turn heads all over Michigan City, why not take a look at the 2020 RAM…